TUDOR CUSTOM GUITARS
                                 ABOUT THE BUILDER
 Tudor-Alexandru Ciocanelis 33 is from Romania. He has been building since 2017. In that time, Tudor has made about 30 guitars up until now. 5 archtops, some classical and electric/semihollow and mostly OM 40 inch size guitars. 
He has been playing guitar since he was 17 but has always loved guitars.  Tudor told us he saved his allowance together with a friend and bought a beat up guitar from a classmate and has been fascinated with their sound ever since. When asked to elaborate on how he got into guitars, he said, 
"I got into fingerstyle guitar when I was in my MA studies. I found some Tim Sparks and Peter Finger albums and I've been aiming for that kind of playing and sound ever since. I will never reach it, but I will admire it.". 
  Tudor was a technical translator up until 2014 and then  moved to China. There, he saw there was a lot of wood on this factory direct app of theirs, Taobao, and later found XianYu, more of a second hand ebay thing. Those beautiful exotic boards were mostly destined for the furniture business. So, he thought, "I gotta save them! They could make great guitars!" 
There was a store that also was kinda growing, Hongyin. It's sort of their LMI. They had this pack of tools for making acoustics. He read a few books, a few blogs, thought about it, and bought the set (and a few more things). 
During the build of the first few guitars he would watch Greg Nelson or Robbie O'Brien's tutorial's on youtube at night and during work on that part. 
Then, he discovered Tom Bills' Luthier's Edge. He recalls," getting some answers that I felt were burning for me - what happens if I move this, and that, and if I change these parameters? After getting those answers, I feel I obtained some freedom. I could aim better for the sound I wanted or balance out the project". 
Tudor claims he is still very limited by his limited technical abilities. He works in his spare room in his apartment in Ningbo, China with not many power tools other than a router and a small bench drill and bandsaw. Air and light and time space have nothing to do with it, a master would do it with just a plane, but he only started woodworking the first time he got that set of basic tools so claims " I am not an artist with the chisel, if you know what I mean". 
Tudor got into archtops after experimenting with all kinds of guitars and thought that would be next level. He got Robert Benedetto's book and video and when he saw him carve the top with just  a plane, no planning, no cnc, just pure feel and experience, knew he had to start on that too! He is now on his 5th.!   
He likes working with padauk mostly, Somogyi calls it one of Brazillian's replacements, which he says is great, "cause I would never spend 2000 dollars on a piece of wood. I think most woods can make a good guitar".  Tudor has a forum for his guitar building as well that he updates daily. you can check that out at : https://forums.rgc.ro/topic/120406-diy-acoustic-tamplarie/page/16/#comments
If you are interested in ordering one of these amazing guitars, reach out to either Curtis Jones or Tudor to do so. You won't be disappointed!!!!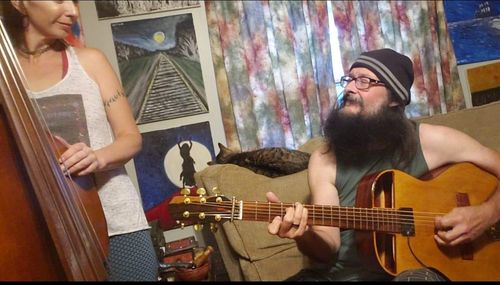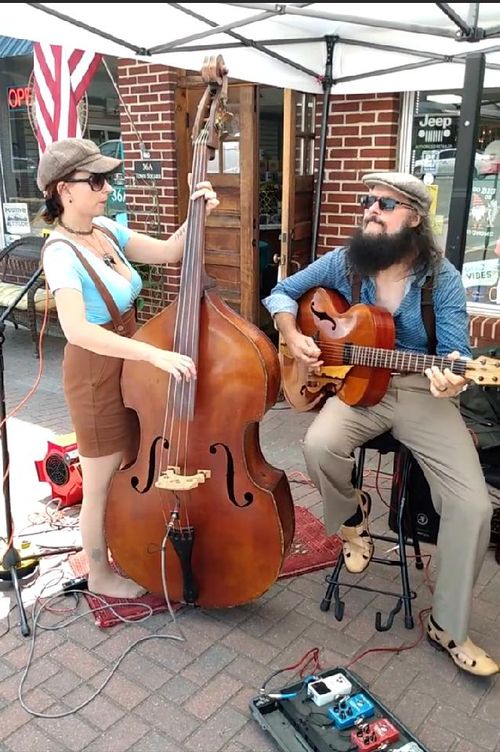 What Does Curtis Jones Say About Tudor Guitars???
                      Curtis Jones proudly plays Tudor Guitars on a daily basis. When asked his opinion of the guitars he now owns by this builder, Curtis said " Having played professionally for well over 30 years, I have played and owned countless guitars. These included brand names as well as custom builders. I can honestly say Tudor Guitars are the very best that I have ever played. The tone, playability, volume, intonation, and looks are unmatched in every category that I consider important in my profession".